Happy New Year from The Cook's Warehouse!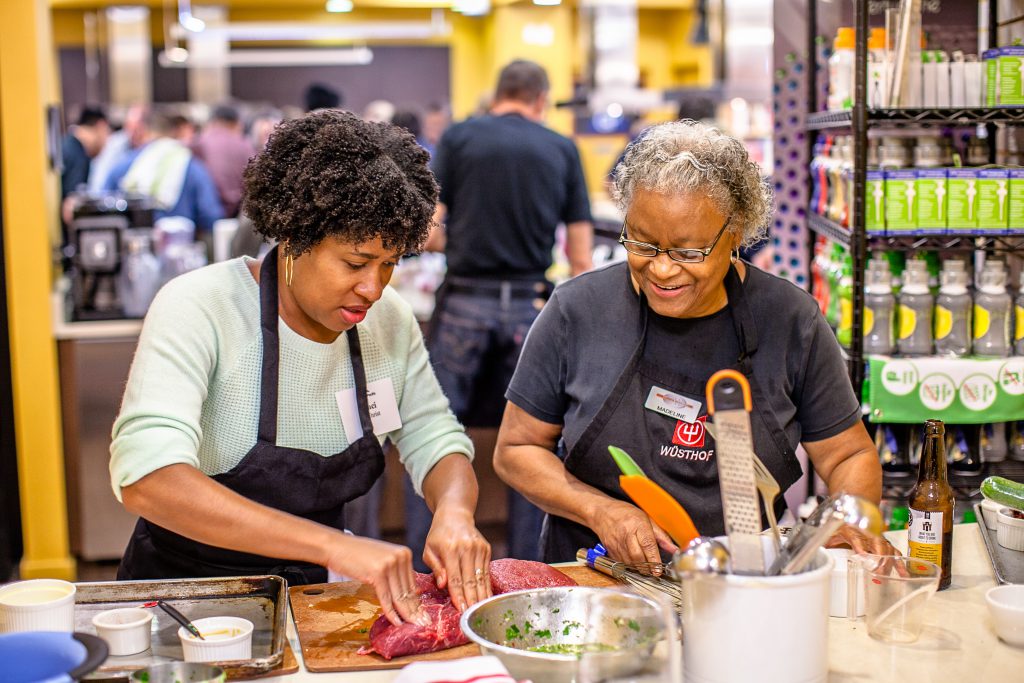 Happy New Year from all of us at The Cook's Warehouse. We are grateful to each one of our insightful and curious customers we had the pleasure to serve this year. You make it easy to provide every excuse to cook! We hope that 2019 brings many delicious memories, and that we are right there alongside you on your continued culinary journey.
Our chef-led classes and private events are a fantastic way to expand your recipe repertoire in the new year. No matter your skill level, we have something on the schedule just for you. Our hands-on classes allow you to work alongside other students in a fun, interactive environment. Or perhaps you'd rather sit back and relax while the meal comes to you? Then a demonstration class is just the ticket.
We design each class around new trends, evolving techniques, and our state-of-the-art products and cookware. Our qualified chefs bring years of experience and time-tested recipes to each and every class. Now is the time to sign up, because our winter 2019 catalog just might be our best yet. Grab a friend, grab a date, or come solo. No matter the company, we promise you will have a blast!
Back to Basics: Cookware Essentials Partial Hands On
Wednesday, January 9 at 6:30pm at Peachtree Station
Sous Vide 101 Partial Hands On
Saturday, January 12 at 10:30am at Midtown
Cooking the Classics: Cassoulet Hands On
Saturday, January 19 at 10:30am at Midtown
Discovering Stir-Fry
Tuesday, January 22 at 7:00pm at Peachtree Station
Biscuits and Jam Hands On
Sunday, January 27 at 10:30am at Midtown
Sign up for classes at The Cook's Warehouse