An Evening with American Heart Association – A Story
Join us at our Midtown location on Thursday, February 21st from 6:30-9:00pm for an evening with Chef Nancy Waldeck and the American Heart Association. As part of National Heart Healthy Month, we are putting on a benefit class to raise money for heart disease and stroke research. Chef Nancy will dazzle you with a delicious menu that is also perfect for your heart health! Half of the Proceeds from this class will go directly to AHA. Register online with us on our classes website.
The concept for this benefit class was brought to us by Lisa Frist, and active volunteer with the American Heart Association. Her mother-in-law, Eve Frist is an active volunteer with us and mentioned joining forces for this program. We are thankful for the opportunity to support this wonderful cause and would like to share her story with you.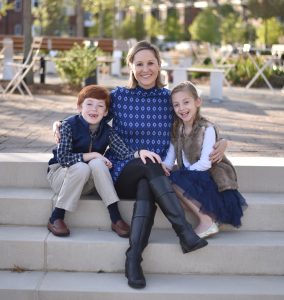 Lisa Barry Frist is a heart disease survivor and active volunteer with the American Heart Association (AHA). In October of 2015, Lisa felt a tightening or pressure in her chest and had shortness of breath. She thought she had a virus but never thought that these symptoms could be related to her heart. With two young children and a busy schedule, Lisa did not make an appointment with the doctor until family members encouraged her to do so. After failing an echocardiography stress test at the cardiologist, Lisa was admitted to the hospital and received two heart stents. One of the stents was placed in her left main heart artery, often called the "widow maker," which was 90% blocked. At the age of 36, this severe coronary artery disease diagnosis was shocking to Lisa and her entire family. Ms. Frist is now passionate about educating women about heart disease and stroke and encouraging women to schedule their Wellness visits, to learn their heart numbers, to familiarize themselves with their family history regarding heart disease and stroke, and to live healthy and active lifestyles.
Ms. Frist has served on the Executive Leadership Team for the Atlanta Go Red for Women campaign, represented the AHA through speaking engagements on various media and news programs, led a Metro Atlanta Heart Walk Team for the past three years, worked on both the Atlanta Heart Ball and the Little Hats, Big Hearts programs, and founded the AHA Passion Committee.
Prior to becoming involved with the AHA, Mrs. Frist was a litigation attorney with Alston + Bird LLP. Mrs. Frist earned her B.A. in Public Policy Studies from Duke University and her J.D. from the University of North Carolina at Chapel Hill where she graduated with honors.