Cook the Book: Holiday Cookie Swap with Anne Byrn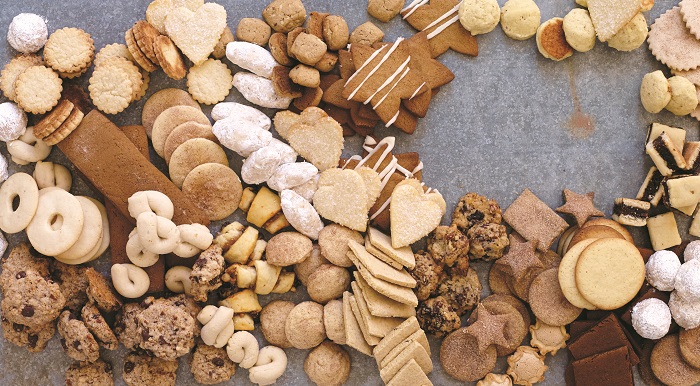 We are thrilled to host Anne Byrn for a festive and fun-filled holiday cookie swap featuring recipes from her newest cookbook, American Cookie: The Snaps, Drops, Jumbles, Tea Cakes, Bars & Brownies That We Have Loved for Generations. Anne is the New York Times best selling author of American Cake and the Cake Mix Doctor series.
American Cookie explores the history of small cakes, cookies, and candies and how these little treats have made their way into our homes and hearts. From the book, "Cookies are expressions of love, small squares of a nostalgic place in time, stains in a beloved old family cookbook, remembrances of cookie jars and a childhood past, little dots connecting the holidays in our lives. And they are timeless, every one of them, as suitable to bake today as they were generations ago."
Join us at our Peachtree Station location on Tuesday, November 27 at 6:30pm for this amazing opportunity to cook alongside Anne, while learning about the history of some of America's most beloved small bites. The menu showcases holiday favorites, including Kathleen's Sugar Cookies, Pinwheels, Rugelach, Gingerbread Stars, and Bourbon Balls. There's only a few spots left, so sign up today for this joyous holiday occasion.
American Cookie: Cookie Swap Hands On – Tuesday, November 27 – 6:30-9:30pm – Peachtree Station – $79
Copies of American Cookie will be available to purchase at the class using a student discount.