The Kitchen Workshop at Taste of Atlanta 2018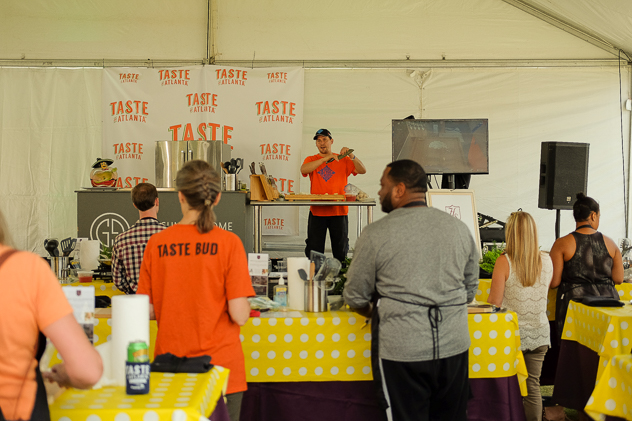 If you are going to make it to only one food festival this year, Taste of Atlanta should be it. Where else do you get an opportunity to sample small bites from over 90 of the city's best restaurants, all in one place! But Taste of Atlanta isn't just about the snacks. The festival features carefully curated programming for all ages and appetites, including three culinary stages with live demos and interactive edible experiences.
The Cook's Warehouse proudly sponsors The Kitchen Workshop to bring our cooking classes to Taste of Atlanta. We offer four hands-on classes each day, led by our favorite local chefs and emceed by the one-and-only Holly Firfer. Students work in teams of four to create a recipe developed and taught by the host chef. These classes are complimentary to ticket holders and available on a first come, first serve basis.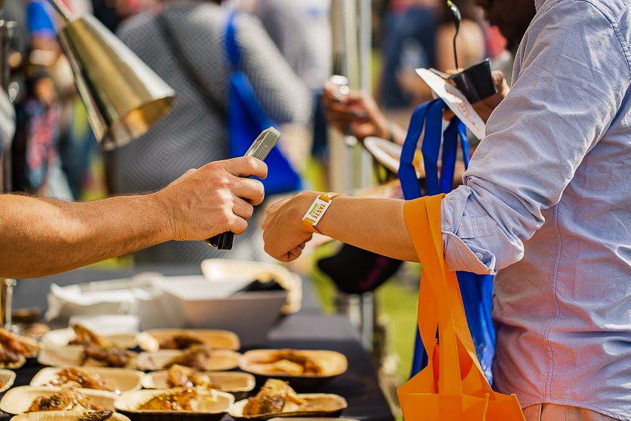 This year we are excited to work with PeachDish as a co-sponsor for The Kitchen Workshop. In the past we have portioned all the ingredients in our cooking school kitchens, and we sure did make a mess of things. (We had one day to prep 8 classes for 320 students – it was a lot of measuring into teeny tiny cups!) Our team had the chance to tour the Peach Dish facilities located right here in Atlanta, and you better believe they have a more efficient system in place.
On Saturday, October 20th our very own Mary Moore, founder and CEO, will be partnering with Bobby Griggs, Vice President and Global Sales Director of Hammer Stahl for a tasty introduction to knife skills and stainless steel cookware. They will be teaching you to slice and dice like a pro, and then you will prepare a delicious chicken cutlet with fresh vegetable panzanella using the results of your knife work.
Taste of Atlanta will be held October 19-21, 2018 in Historic Fourth Ward Park. Wristbands can be purchased at all three The Cook's Warehouse locations without the ticket processing fee. We hope you will join us for a weekend of food and fun!