Holiday Gift Idea: Coravin Wine Preservation
The Cook's Warehouse has holiday gifts for all of the people in your life, including the one who has everything! Wine lovers are obsessed with the Coravin wine preservation system and so are we. Read on to find out what this helpful tool does.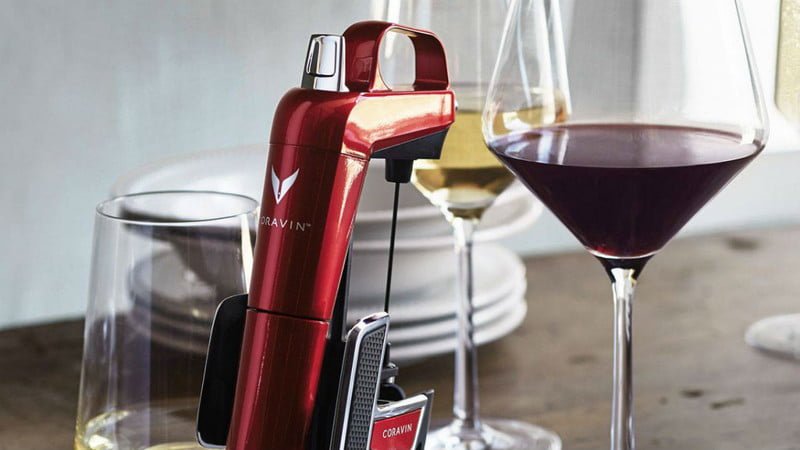 Coravin is a wine preservation system that uses a long needle to access wine through the bottle's cork. As the wine pours out of the bottle, the Coravin injects 100% medical grade argon gas into the bottle to take its place (as opposed to air, which would affect its aging.) This allows for a bottle to be sampled over the course of days, weeks, and years, with no ill effect. Once the needle is removed, the cork reseals itself. It's like magic!
Coravin has an interesting origination story. The creator and company founder, Greg Lambrecht, worked for decades as an inventor of high-tech medical devices. He also dabbled in wine collecting on the side. While his wife was pregnant, he found himself struggling to finish bottles by himself and started brainstorming solutions. He began thinking about the medical-grade needles able to penetrate skin without doing damage underneath and had his aha! moment. He then developed a needle that is non-coring, which allows the hole in the cork to disappear as soon as the needle is removed. 14 years and 20 plus prototypes later, Coravin came to be and has been making waves in the wine industry ever since.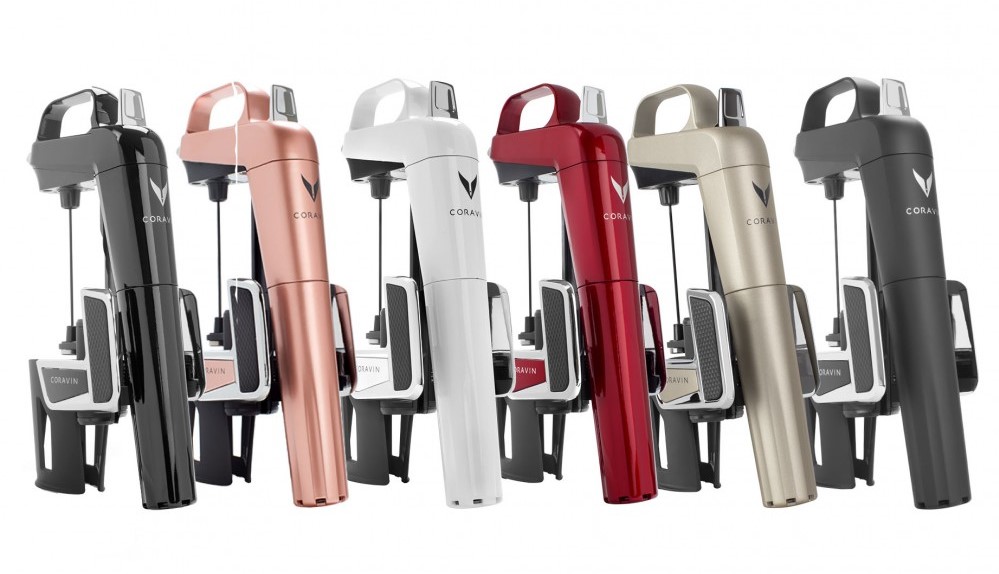 Coravin first hit the scene as a useful tool in high-end restaurants with ambitious wine programs. All of a sudden, rare vintages could become available for tastings, or bottles sold by-the-glass could keep for weeks instead of days. But Lambrecht is quick to remind customers that the Coravin was designed to make wine education accessible to everyone, not just restaurants or people with well stocked cellars in their basement.
With the Coravin, you can try a bottle of wine immediately, again in a year, and then set it aside to enjoy five years down the road. What an incredible way to taste a bottle age! Or you can enjoy a splash of Sauvignon Blanc when you get home from work, sip a Cabernet with steak for dinner, and wind down your night with a pour of Pinot Noir. You no longer have to be committed to a single type of wine or to drink one bottle until its gone.
We offer a variety of Coravin models at The Cook's Warehouse to meet any wine drinker's needs. Come to our Peachtree Station or Midtown locations to try it for yourself. We will walk you through the step-by-step process with one of our demo units, so you feel confident enough to use it at home. We also offer a wide range of accessories, including additional argon gas cartridges, needles for older bottles with potentially brittle corks, an attachment for screw caps, and the aerator attachment to decant wine in seconds.