Easy Entertaining with a "Pancake Board"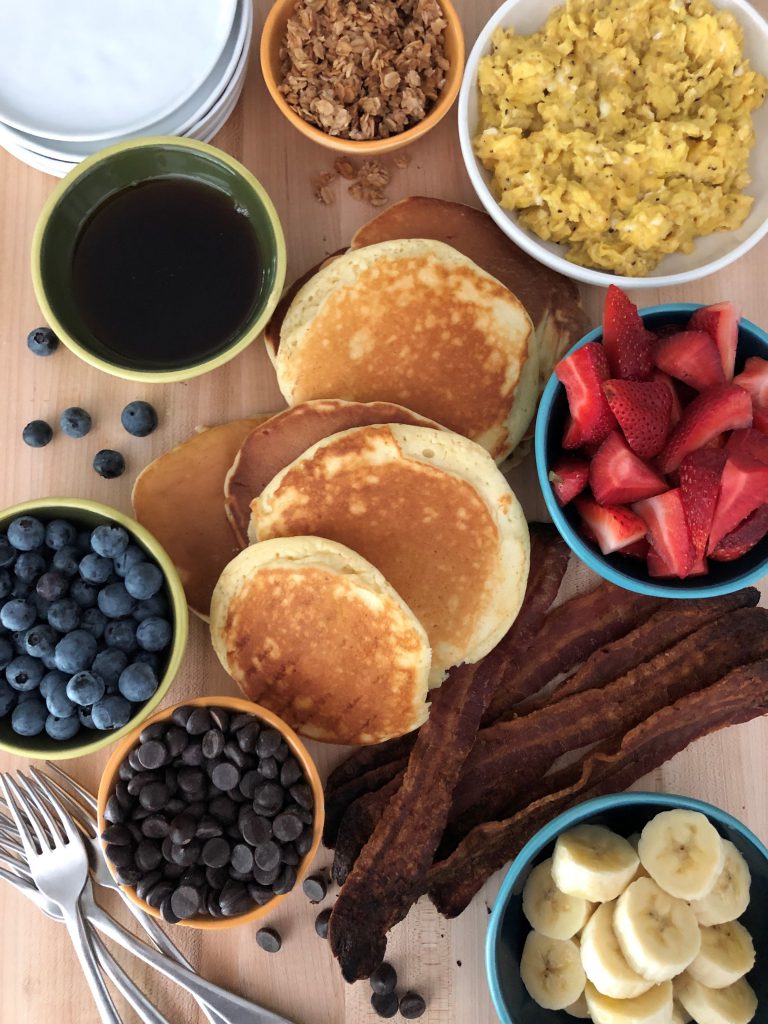 We spend a lot of time talking about food here at The Cook's Warehouse. It's probably obvious that we take our cooking (and eating) seriously. We also like to stay on top of food trends—in fact, Instagram usually triggers most of our water cooler talk! So last week at the office the subject of pancake boards came up. Have you heard about them? One of our buyers saw the idea on Pinterest and recreated it for a Saturday morning birthday breakfast. She showed off her pictures (#nailedit) to everyone at work, and a lengthy conversation ensued about the unlimited potential of these adorable brunch spreads.
Since I make pancakes every weekend, I figured this was an easy way to jazz up an otherwise redundant meal. In addition to making Japanese pancakes (which were a total disaster, but that's another blog for another day), I started raiding the fridge for anything that might fit the "board" theme. Yogurt, granola, chocolate chips, maple syrup, and assorted fruit went right alongside low-and-slow scrambled eggs and crispy bacon. All in all, it was definitely an effortless yet impressive change of pace.
A breakfast board is a great way to wow house guests, and it could and should go way beyond pancakes. A quick search on Google reveals piles of waffles, mini muffins, croissants, bagels, lox, prosciutto, fruits, jams, nuts, honey, and more. The sky is the truly limit! So grab your favorite board (around here, we love John Boos) and start piling on all the pancake fixings.
Need a great pancake recipe? We are loving Alison Roman's Perfect Buttermilk Pancakes over at the New York Times. (Not pictured here.) I recommend resting the batter for half an hour, and don't skip cooking the pancakes in oil. It's what gives them a deliciously craggly crust!
What's your favorite pancake recipe? What do you think about a pancake board?