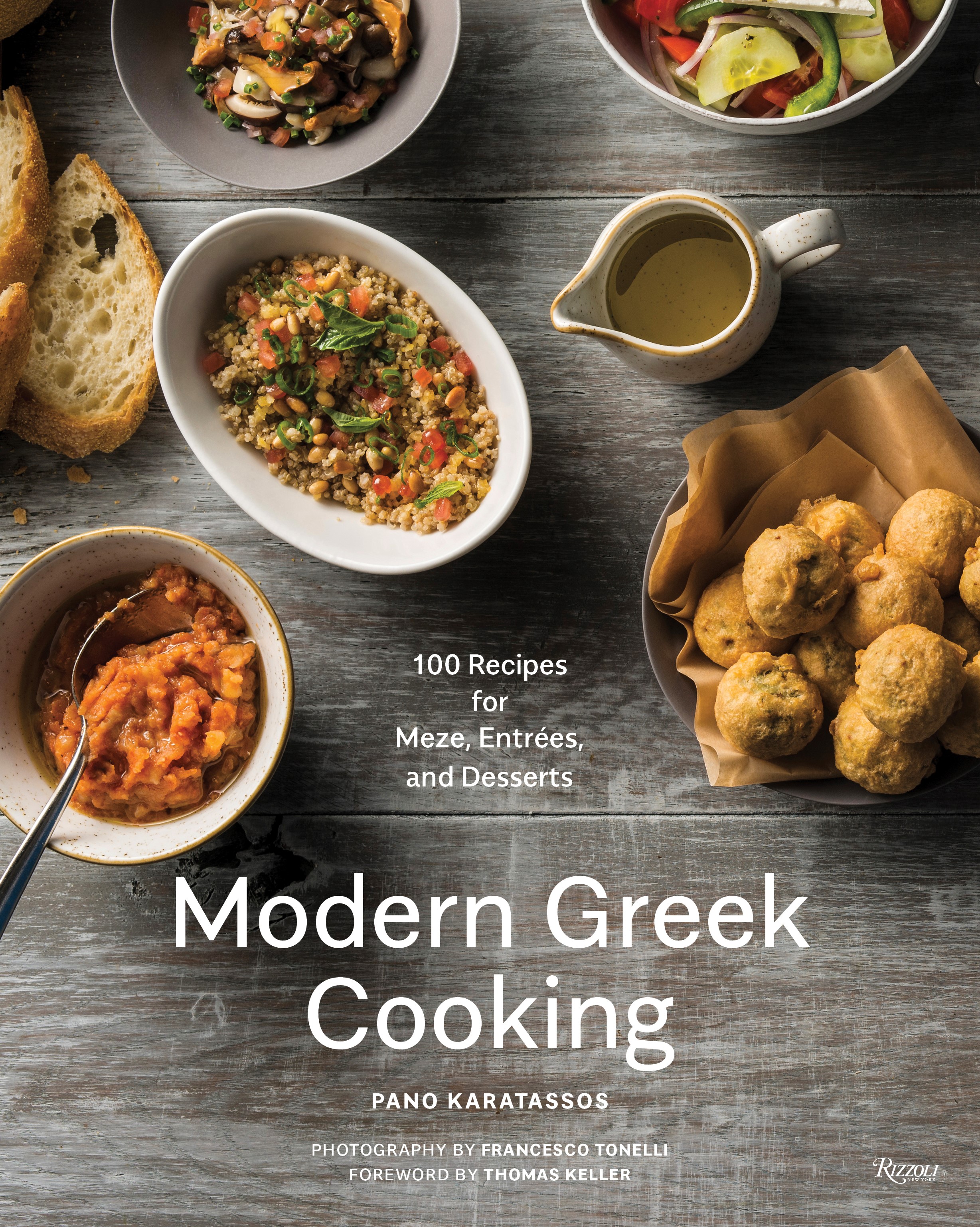 Cook the Book: Modern Greek Cooking with Chef Pano Karatassos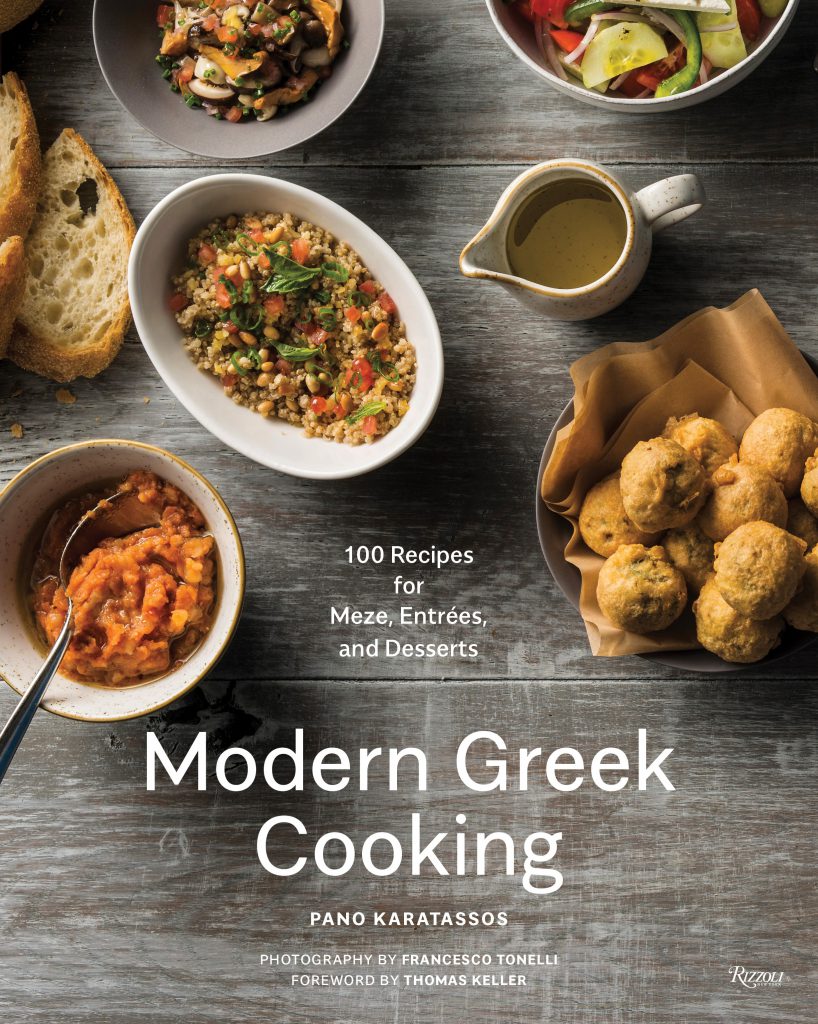 We are thrilled to be hosting world-renowned Atlanta Chef Pano Karatassos to promote his new cookbook Modern Greek Cooking: 100 Recipes for Meze, Entrees, and Desserts on Friday, February 1 at our Midtown location. (Sold out!) Chef Pano is the executive chef of the acclaimed restaurant, Kyma, and also serves as the Corporate Executive Chef of Buckhead Life Restaurant Group. His cookbook journeys beyond traditional Greek fare, offering twists inspired by his classical French training and even a touch of his Southern roots.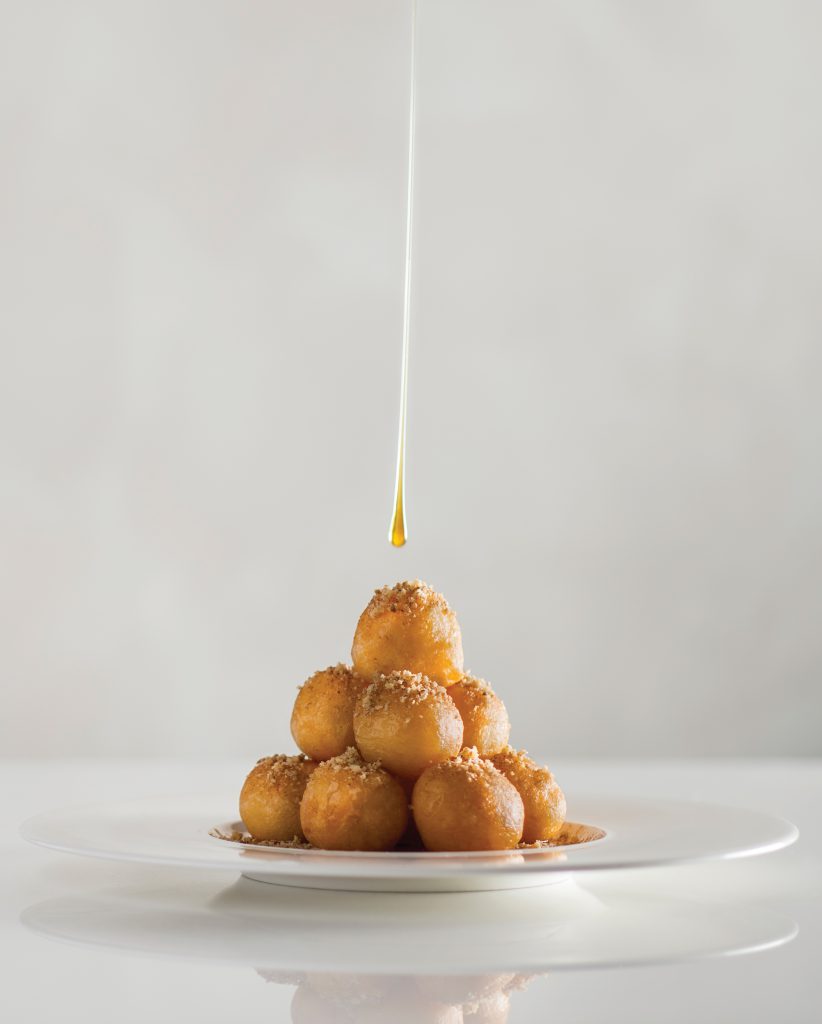 Chef Pano has kindly offered to share a recipe from his cookbook in advance of the class. We hope you enjoy this little taste of what is to come!
Little Greek Doughnuts
Yields four servings
These warm, fluffy, deep-fried balls come covered in Greek honey, chopped walnuts, and cinnamon and melt in the mouth. My father still talks about impatiently waiting for loukoumades as his mother popped them out of the simmering oil. The recipe is easy; if your doughnuts aren't perfectly round the first time, they'll still taste great, so keep practicing!
Ingredients
1 cup (250 ml) warm whole milk
½ cup (125 ml) warm water
3 tablespoons extra virgin olive oil
cups (180 g) cake flour
1 cup (130 g) all-purpose flour
Three-ounce packets (20 g total) active dry yeast
2 teaspoons sugar
2 teaspoons salt
¼ cup (30 g) shelled walnuts
Canola oil, for deep-frying
Greek honey, for drizzling (see notes)
Ground cinnamon, for dusting
Instructions
In a large bowl, combine the milk with the water and olive oil. In a medium bowl, whisk 1¼ cups (150 g) of the cake flour with the all-purpose flour, yeast, sugar, and salt. Add the dry ingredients to the wet ingredients and whisk until smooth. Cover the bowl with plastic wrap and let the batter rise in a warm place until it triples in size, about 1½ hours.
In a small dry skillet, toast the walnuts over medium-high heat, stirring occasionally, until fragrant, about 4 minutes. Finely chop the walnuts.
In a large saucepan, heat 2 inches (5 cm) of canola oil to 350ºF (175°C). Gently press down the batter. Add the remaining ¼ cup (30 g) of cake flour and hand mix to incorporate.
Line a baking sheet with paper towels. In a small glass of water, dip a 1-tablespoon measure. Working in batches, drop the dough by the tablespoon into the oil and fry,
turning occasionally, until golden brown, 3 to 5 minutes. Using a slotted spoon, transfer to the prepared baking sheet as they're cooked. Transfer the doughnuts to a large bowl, generously drizzle with honey, and turn to coat. Transfer to plates and dust with cinnamon. Sprinkle with the chopped walnuts and serve immediately.
NOTES: Go for excellent honey here; with so few ingredients (dough, honey, nuts, cinnamon), the quality of each makes a huge difference. Be careful not to overmix the batter. Skim the oil constantly when frying. Dipping the tablespoon in water each time helps the batter slide into the oil.
MAKE AHEAD: The batter can be prepared through Step 1, pressed down, and refrigerated overnight. WINE Sweet, aromatic Greek Muscat; eaude-vie from Thessaly; or aromatic Malvasia from Monemvasia, Paros, or Crete.